Find A Haunted House Near You!
Hauntfind.com dedicated to the haunted house industry and the fun of Halloween. We exist to help people find a spooky haunted house in any state.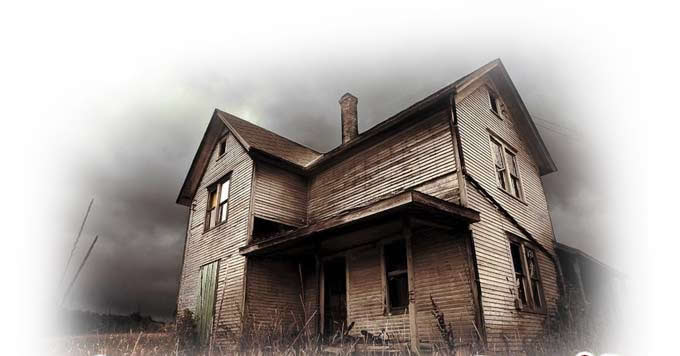 Halloween 2013 will be on Thursday, October 31!
Haunted Houses in the United States
All of us have heard of someplace near our homes that is haunted. It may be a cornfield, a house, or even a highway. For the most part, many of the stories that we hear are passed off as simply being entertainment and nothing more. Many people may think that haunted bed and breakfasts and ghost tours are just fake.
There are some people that say that the spirits of the dead imprint on a home that they lived in and may have died in. This energy may come in the form of objects moving across the room by themselves, strange sounds, and shadowy figures as well as other phenomena that may be associated with ghosts and haunting. There are several homes throughout the United States that are thought to be haunted. Here are some of the most famous ones that you may or may not have heard of.
Chambers Mansion
Chambers Mansion is located in San Francisco and was built by Richard Chambers who was a senator and silver tycoon. The mansion was built in the year 1887 and is currently considered one of the most haunted sites in San Francisco. The tale of the house is that Chambers made a pact with the devil to obtain his fortune and now the devil has come to collect what is his.
The mansion was left by Chambers to his two nieces who were quarrelling. One of the nieces lived next door. The niece Claudia who lived in the Mansion met a gruesome death during a farm implementation accident that resulted in her body being cut in half. It is rumored that she was actually killed by her sister.
The Chambers Mansion is now a hotel and many guests have reported "ghostly incidents."
Myrtles Plantation
Myrtles Plantation is located in St. Francisville in Louisiana. The plantation has a long and somewhat disturbing history. Clark Woodruff, the owner of the plantation was having an affair with one of his slaves named Chloe. He discovered her eavesdropping and had her left ear cut off. As revenge she baked a cake laced with poison that killed two of his children and his wife. Chloe was then hanged and had her body dumped in the Mississippi River.
The Plantation is now a bed and breakfast and is said to be haunted by the ghosts of Chloe as well as the children and Mrs. Woodruff who were poisoned.
Lizzie Borden House
The Lizzie Borden House is located in the town of Fall River in Massachusetts. According to the nursery rhyme about the home Andrew and Abby Borden were brutally killed by their daughter on a day in August in 1892. The daughter was eventually acquitted after a long and sensational trial.
The home is now operating as a bed and breakfast and is reportedly haunted by the spirits of the parents who were brutally murdered there. Guests have reported seeing a woman wearing Victorian garb weeping or straightening up the house. Other people have reported hearing doors shutting and opening, muffled conversations, and footsteps throughout the home.
There are many other haunted houses located throughout the United States. Some of these include The White House in Washington D.C., the Congelier House in Pittsburgh, Pennsylvania, The Whaley House in San Diego, California, the Winchester House in San Jose, California, Gardette-Laprette House in New Orleans, Louisiana, and the Stranahan House in Fort Lauderdale, Florida. These homes all have been reported to have some type of hauntings or ghost sightings.
Check Out Our Featured Haunted House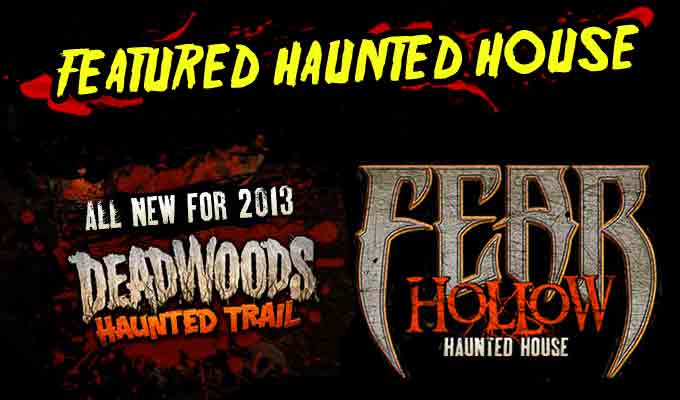 Fear Hollow is a Haunted Attraction with 2 features for 1 admission. Fear Hollow Haunted House is an indoor, high-intensity, walk-through Haunted House. Deadwoods Haunted Trail is an outdoor, interactive walking trail. Both features use fog machines, strobe lights, and other high-tech electronics along with traditional actors to create an intense, terrifying Halloween atmosphere.